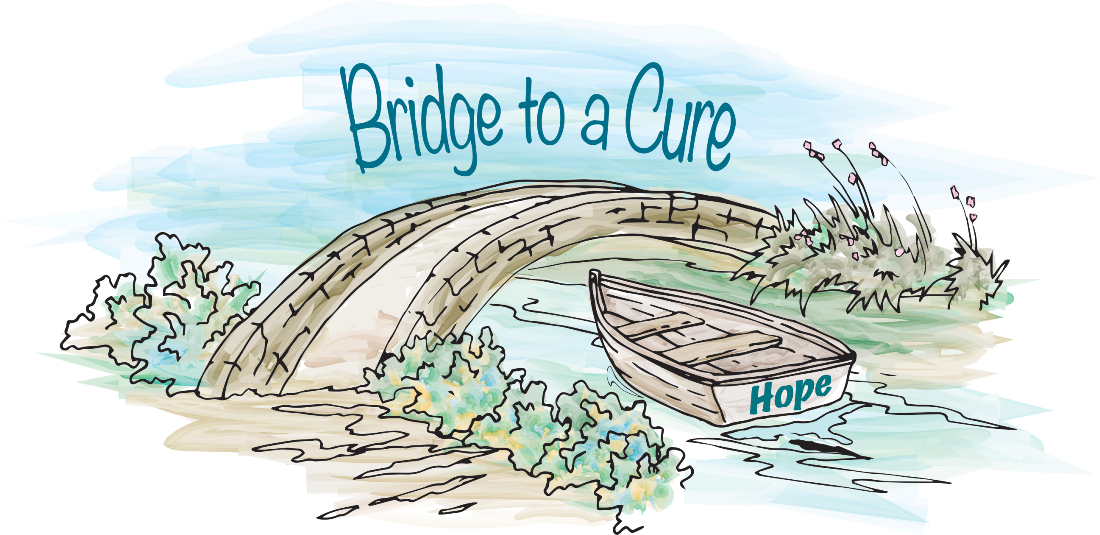 Join the Crusade to Improve Pediatric Research
Improving Pediatric Research
There are 30 million children who struggle every day with the challenges of a debilititating chronic disease or disorder. One of those children might be your own child, a relative's or a neighbor's.
We can do better. Repeating past practices won't work. The medical breakthroughs these children are counting on have been disappointing. We are not seeing the discovery we expect and need for the 30 million children grappling with a debilitating disease or disorder. It's time for us to change our approach to pediatric research. The Bridge to a Cure Foundation has identified a better approach to research. One that will better serve children by connecting the underutilized resources that are available today.
There are 13 million children battling a serious disease, including:
Congenital Heart Problems
There are another 17 million struggling with psychological disorders, including:
Oppositional Defiant Disorder
Reactive Attachment Disorder
Two Reasons We Are Not Seeing Breakthroughs
There are two primary reasons why we are not seeing the breakthroughs we expect and need for the 30 million children grappling with a debilitating disease or disorder: limited funding and underutilization of resources
Funding: Children account for 22% of the population but only 4% of the medical research spending. Higher costs and legal risks for pediatric research contribute to lower returns versus investments in adult research. As a result, the government investment in pediatric research is only 4% of their total budget, and the pharmaceutical industry spends even less.
Resources: Wasteful spending from a duplication of resources, and underutilization of technological and human resources.
There are an estimated 2 million charities and foundations in the U.S. Many have the same mission, and target the same audience, thus wasting money due to a duplication of effort. Further, some of even the most well-known foundations spend more on administration and fundraising than they do on research.
Partly because of government regulations and partly because of the silo mentality of the medical research culture, there is a lack of collaboration within and across organizations and disciplines. Breakthroughs in pediatric research would escalate by capturing the synergies derived by greater transparency and collaboration.
Research and experimentation are the crucial components to discovery. Data is what's crucial to research. Surprisingly, our nation does not have a robust database for each pediatric disease and disorder. A robust database would include everything known about the disease, the medical file for each and every patient, and the science for every treatment, drug and alternative medicine.
Alternative treatments are excluded from the mainstream, despite favorable anecdotal evidence. Many of these remedies deserve the same consideration as the drugs recommended by the pharmaceutical industry.
There are computers that can read and review 100s of millions of scientific pages in seconds. Algorithms can be written to analyze, discover and predict from the data on these computers. Research institutions have been slow to embrace this technology, trusting more in the mind of the researcher alone.
The mandated clinical trial protocol was written for adults, not children. Further, 70% of the treatments approved for trial never go to trial. Not enough patients sign up. The clinical trial process is slow, expensive and is not always practical in a life and death situation.
Solutions for Improving Pediatric Health Care
We all want solutions for improving pediatric health care. We want the 30 million children with a medical challenge to awake each morning with a dream to chase. That will require transforming how research, fundra­ising and treatment gets done. Continuing to work as we have in the past will not provide the answers, or the hope, kids need. The industry needs to change, and it's up to us to compel them to change.
That's why the Bridge to a Cure Foundation was started. We are advocates for a new approach to pediatric research. Our vision is happier, healthier lives for children who face the challenges of a debilitating disease or disorder.
Mission
Our mission is to increase the pace and success of pediatric research by unlocking resources already available today. ­­
Align and collaborate across institutions and practitioners: Develop a reward and recognition system unique to pediatric research; one that reinforces a culture of collaboration; one that spans from researcher to investor.
Develop a robust national database for each pediatric disease and disorder: Provide a process and framework to capture the 100s of millions of pages of research, medical files, treatments etc.
Include alternative medicine/treatments: Provide an assessment process to qualify as a treatment option in database.
Capitalize on the proven capability of artificial intelligence: Provide methodology and a tool for researchers to extract meaningful findings from the robust database.
Simplify, sensitize and modernize the clinical trial process: Reduce speed and complexity. Pursue simulated research. Balance life expectancy and quality of life. Exemptions for terminal patients.
Our Goals
We have two goals at Bridge to a Cure. One is to escalate our mission into a national priority by building public awareness and support.
The second is to transfer the foundation's vision, mission and responsibilities to an organization with the resources and influence necessary to drive the initiative.
You Can Make a Difference
Together, we can make a difference in the lives of the 30 million children struggling every day with the challenges of a debilitating chronic disease or disorder. We need to make helping these kids a national priority. We need to give these kids hope and the will to chase their dreams.
With your support, we can. Every donation matters. Not just the money, but also because each donation is recorded as a pledge of support to the mission. The more pledges we record, the closer we come to making our mission a national priority and to achieving our vision: happier, healthier lives for children who face the challenges of a debilitating disease or disorder.
Your tax-deductible donation can and will make a difference. Thank you.
Bridge To A Cure Foundation is registered with the State of Florida pursuant to Chapter 496, Section 496.405 of the Florida statutes. A copy of the official registration (#CH661) and financial information may be obtained from the division of consumer services by calling toll-free (1-800-435-7352) within the state. Registration does not imply endorsement, approval, or recommendation by the state. Form more information, visit 800helpfla.com.
Bridge To A Cure Foundation is a 501(c)3 public charity, FEIN #84-3024608. Donors can deduct contributions under IRC Section 170. The Foundation recommends that you consult with your tax adviser or the IRS to determine whether a contribution is deductible in your situation.