Bridge To A Cure Foundation recently announced the appointment of Al Musella, DPM as a member of its Board of Directors.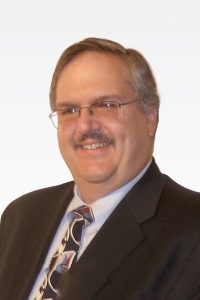 Dr. Musella, a retired podiatrist and technologist, is founder and president of The Musella Foundation For Brain Tumor Research & Information, Inc, a 501(c)3 nonprofit public charity established in 1997 to help brain tumor patients through emotional and financial support, education, advocacy and fundraising for brain tumor research.
In this role, Musella established the first clinical trial database for brain tumors, upon which the National Cancer Institute modeled Clinicaltrials.gov. Musella has issued more than $12.5 million in brain tumor research grants and co-payment assistance grants to help patients access needed treatments. He also helped secure Medicare Payment approval for Optune, Temodar and Avastin, and advocated for FDA approval of many treatments. His current efforts include lobbying for the "Promising Pathway Act," legislation that accelerates the clinical trial approval process in order to move new drugs to market more efficiently.
Bridge To A Cure Foundation President and Board of Directors Chair, Robert Martin, welcomed Musella to the organization. "Dr. Musella is a true champion for families devastated by cancer," Martin proffered. "His pioneering work creating online clinical trial tracking systems and extensive experience building cancer community coalitions will greatly advance Bridge To A Cure Foundation efforts to unify and modernize the childhood cancer clinical trial process."
About Bridge To A Cure Foundation
Bridge To A Cure Foundation, a 501(c)(3) charitable organization, raises funds to unite and transform childhood cancer research. Dedicated to healthier, happier kids, the organization's action plan to accelerate the pace and success of childhood cancer research connects the people, information, and resources needed to reduce the childhood cancer death rate 50% by 2030. For more information, visit BridgeToACure.org.
MEDIA CONTACT
Wendy Payton
wpayton@bridgetoacure.org
877-460-2873 x. 102