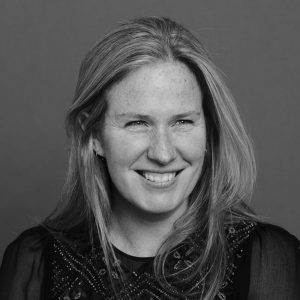 FORT MYERS, Fla. — July 7, 2020 — Bridge To A Cure Foundation announced Tricia Martin, RLA, LEED AP, as the latest addition to its Board of Directors.
Martin is owner of WE Design, a Brooklyn, N.Y.-based landscape architecture and urban design planning firm, and teacher of urban design at the Graduate School of Architecture, Planning and Preservation at Columbia University. In 2017, Tricia's six-year-old daughter Clara Ely passed away due to a form of brain cancer. This tragic event led to the establishment of Bridge To A Cure by Tricia's father, Foundation President Robert Martin.
"Tricia brings to our leadership team those qualities she applies daily in her profession — collaboration, community inclusion, advocacy, and the vision to create sustainable solutions for complex problems," explained Foundation Executive Director Wendy Payton. "And, as a parent who's been touched by the tragedy of childhood cancer, she contributes a direct and profound perspective concerning the valiant efforts of America's frontline healthcare workers and the troubling failures of its healthcare system."
Martin graduated with a BA in environmental studies from the University of Vermont and received her MLA from the University of Oregon.
About Bridge To A Cure Foundation
Bridge To A Cure Foundation, a 501(c)(3) charitable organization, raises funds to modernize childhood cancer research. Dedicated to healthier, happier kids, the organization's action plan to accelerate the pace and success of childhood cancer research connects the people, information, and resources needed to propel life-saving cures. For more information, visit BridgeToACure.org.