Bridge To A Cure Foundation introduced Ira J. Dunkel, M.D., Member of the Memorial Sloan Kettering Cancer Center, Professor of Pediatrics at Weill Cornell Medical College, and Attending pediatric oncologist at Memorial Ho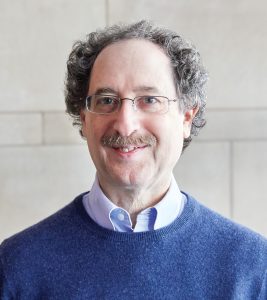 spital and New York Presbyterian Hospital as a new member of its Board of Directors.
Bridge To A Cure Foundation President and Board of Directors Chairperson, Robert Martin, welcomed Dr. Dunkel to the organization. "Dr. Dunkel is a distinguished oncologist and powerful ally for families devastated by cancer," he explained. "His counsel and support strengthens our actions to unleash key resources that the pediatric cancer community has been eager to obtain. Considering his authority in the area of brain cancer treatment, Dr. Dunkel's alacrity to serve on our board speaks to our foundation's unique approach to drive cures for childhood cancer."
Dr. Dunkel received his undergraduate degree from Johns Hopkins University and his medical degree from Duke University. He completed his pediatric residency at Duke and then spent 1 year as a fellow in pediatric infectious diseases, both at Duke and at Muhimbili Medical Center in Dar-es-Salaam, Tanzania before completing a pediatric hematology-oncology fellowship at the Memorial Sloan Kettering Cancer Center and New York Hospital.
Dr. Dunkel's main research interests are in the fields of Pediatric Neuro-oncology, Retinoblastoma, and Developmental Therapeutics. He is currently Chair of the Pediatric Brain Tumor Consortium, a member of the National Cancer Institute's Brain Malignancy Steering Committee and a Special Government Employee for the Oncologic Drugs Advisory Committee in the Center for Drug Evaluation and Research, FDA.
About Bridge To A Cure Foundation
Bridge To A Cure Foundation, a 501(c)(3) charitable organization, raises funds to transform childhood cancer research. Dedicated to healthier, happier kids, the organization's action plan to accelerate the pace and success of childhood cancer research connects the people, information, and resources needed to propel life-saving cures. For more information, visit BridgeToACure.org.
MEDIA CONTACT
Wendy Payton
wpayton@bridgetoacure.org
877-460-2873 x. 102